Description
The actual colors of the fabric may vary from pictures. Pattern placement may vary from the one presented in the pictures.
LennyLamb waist bag made of woven fabric is a great accessory for babywearing parents, They let you keep all the necessary items with you at all times like your phone and keys, and with the large, maybe even snack and a nappy change too!
These waist bags are made from Lenny Lamb wrap fabric.
The dimensions are shown below. Small bags have one pocket and large bags have two.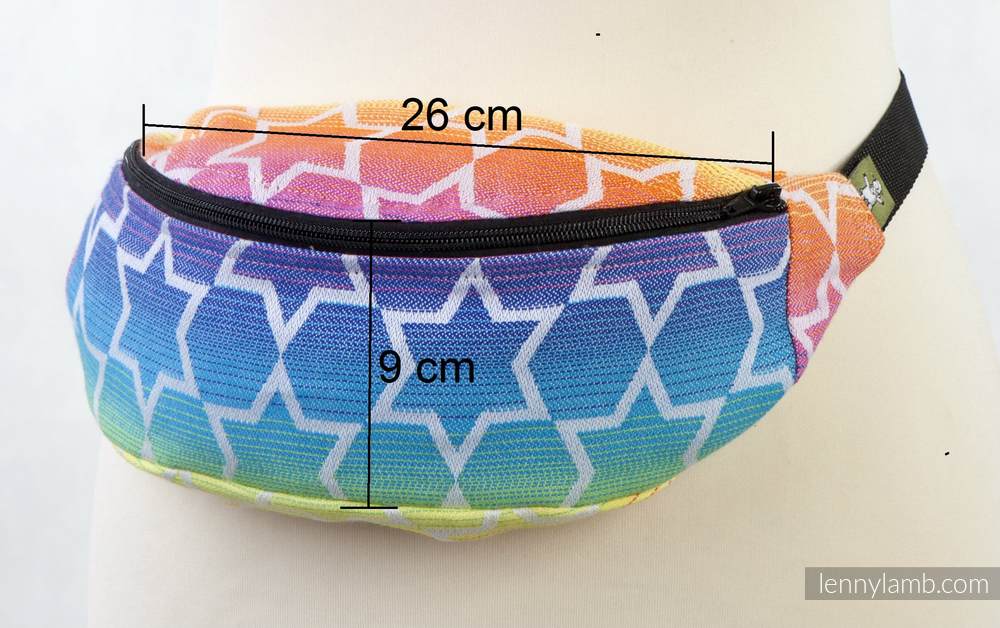 Permissible measurement error /- 3 cm
Permissible measurement error /- 3 cm